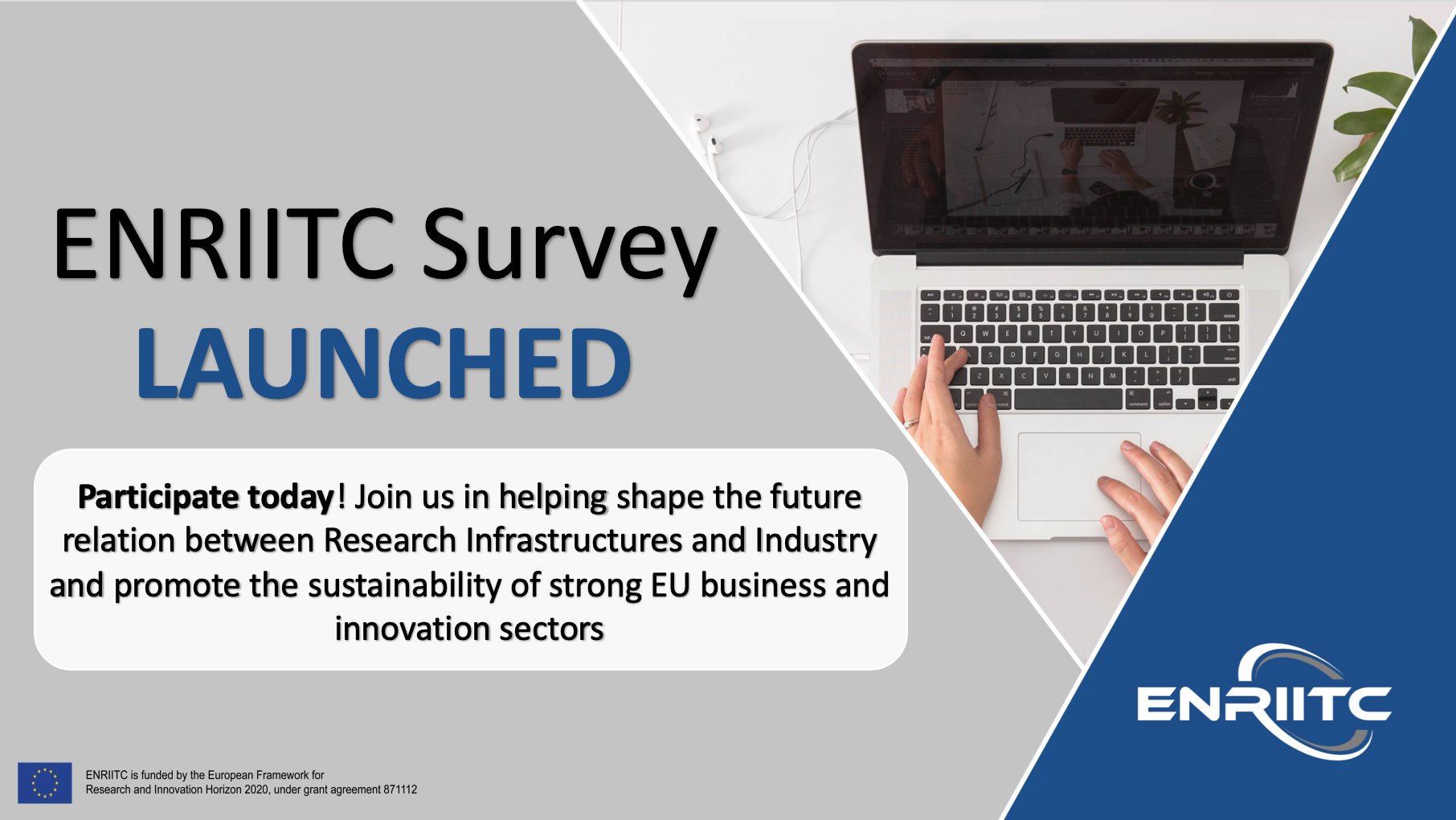 ENRIITC (a Horizon 2020 project supporting the establishment of strategic, cross-border partnerships between Industry and Research Infrastructures) is conducting two surveys in the form of questionnaires, addressing Industry Liaison and Contact Officers, located respectively at governmental agencies and research infrastructures, with the purpose to map the key elements to enact the envisaged collaborative framework between the ESFRI RIs and industry players to bring technological innovation about. The results of the questionnaires will be used to develop an effective strategy and methodology to establish, train and empower an effective pan-European network of coordinated RI ILOs and ICOs; one that will truly take RI-industry dialogues to a new level! 
The questionnaires will take approximately 30 minutes to complete and will be available until the 15th of July.
For more information, click here.