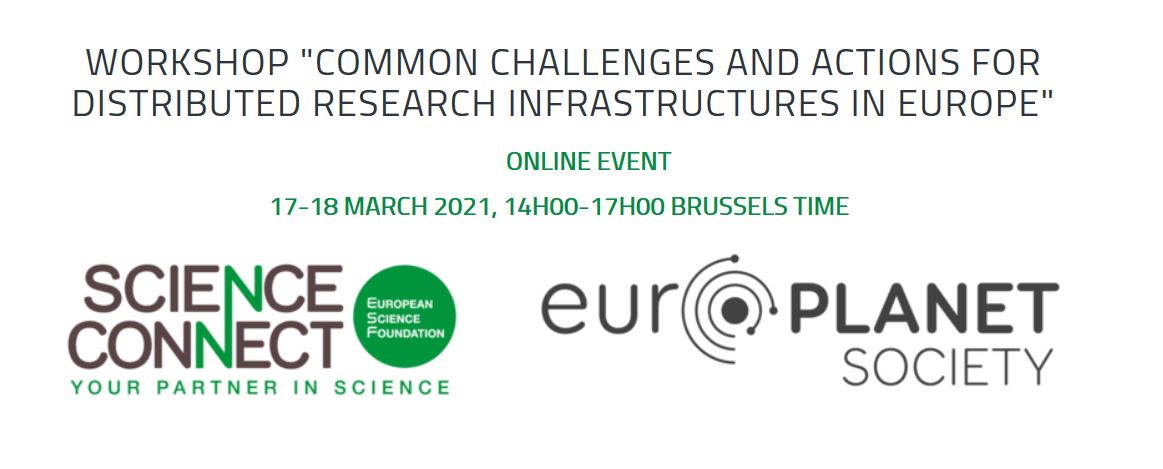 The European landscape of research infrastructures has evolved significantly over the past decades, namely by witnessing an increasing number of institutions, facilities and laboratories that have organized and consolidated their operations and services offered to the research community across countries. With this workshop we would like to invite the RI community to reflect on current challenges and explore future options for developing and sustaining their operations and demonstrate their impact in Europe. The workshop is covering all fields of research and focuses on mid- and small-scale, distributed physical infrastructures, and those RIs that offer Trans-National Access or similar programs.
The workshop is addressing primarily research infrastructure managers and operators, but it is open to all interested participants. It is organised by ESF-Science Connect and Europlanet Society
► Read more and register here.
The registrations' deadline is March 16th 2021, 17h00 CET.