Bringing European Research Infrastructure Consortia Together.
Amsterdam, February 1st, 2019. On Thursday 31 January, 23* European .

About the ERIC Forum

About the ERIC Forum Project

The ERIC Landscape
Advancing ERICs
The ERIC Forum Implementation Project is a Horizon2020 project which brings together 20 established European Research Infrastructure Consortia (ERICs) and 3 ERICs in preparation to strengthen their coordination and enhance their collaborations. The strategic approach of the ERIC Forum will contribute to address critical challenges and develop best practices.
The major objectives of the ERIC Forum Implementation Project are to:
strengthen coordination and networking, reinforcing the informal ERIC network or its successor framework,
support the organisation of specific meetings, targeted thematic workshops focussing on shared challenges such as the development of internal procurement rules, harmonised reporting, VAT exemption practices, insurances and pensions policies and training of governance bodies representatives;
support ERICs in preparation, based on best practices;
support common communication and outreach activities and strengthen the external representation of ERICs as a stakeholder in consultations and other policy actions that could affect them.
LATEST 
NEWS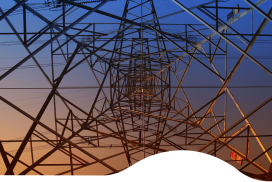 Call to take part in the second round of RI-PATHS workshops: As a follow-up to the scoping workshops held in November-December 2018, RI-PATHS project team kindly invites the RI community to express interest in joining the second round of participatory workshops on socio-economic impact assessment. Different from the first round of workshops where the emphasis was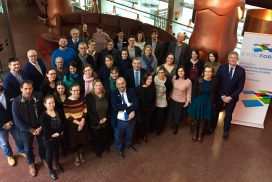 Amsterdam, February 1st, 2019. On Thursday 31 January, 23* European Research Infrastructures, based in 11 different countries with national nodes in all European Member States, met in Amsterdam to launch the ERIC Forum project, co-funded by the European Commission's Horizon 2020programme (grant agreement N. 823798). The project will run until December 2022. About the ERIC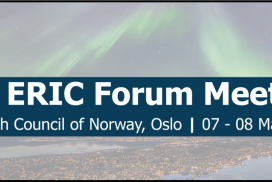 07 – 08 May 2019, Research Council of Norway On May 7th, representatives of current and future ERICs will come together for the 4thERIC Forum meeting, which will take place at the Research Council of Norway in Oslo. The first day of the meeting will include presentations and updates from some of the project' stakeholders.
VIEW ALL