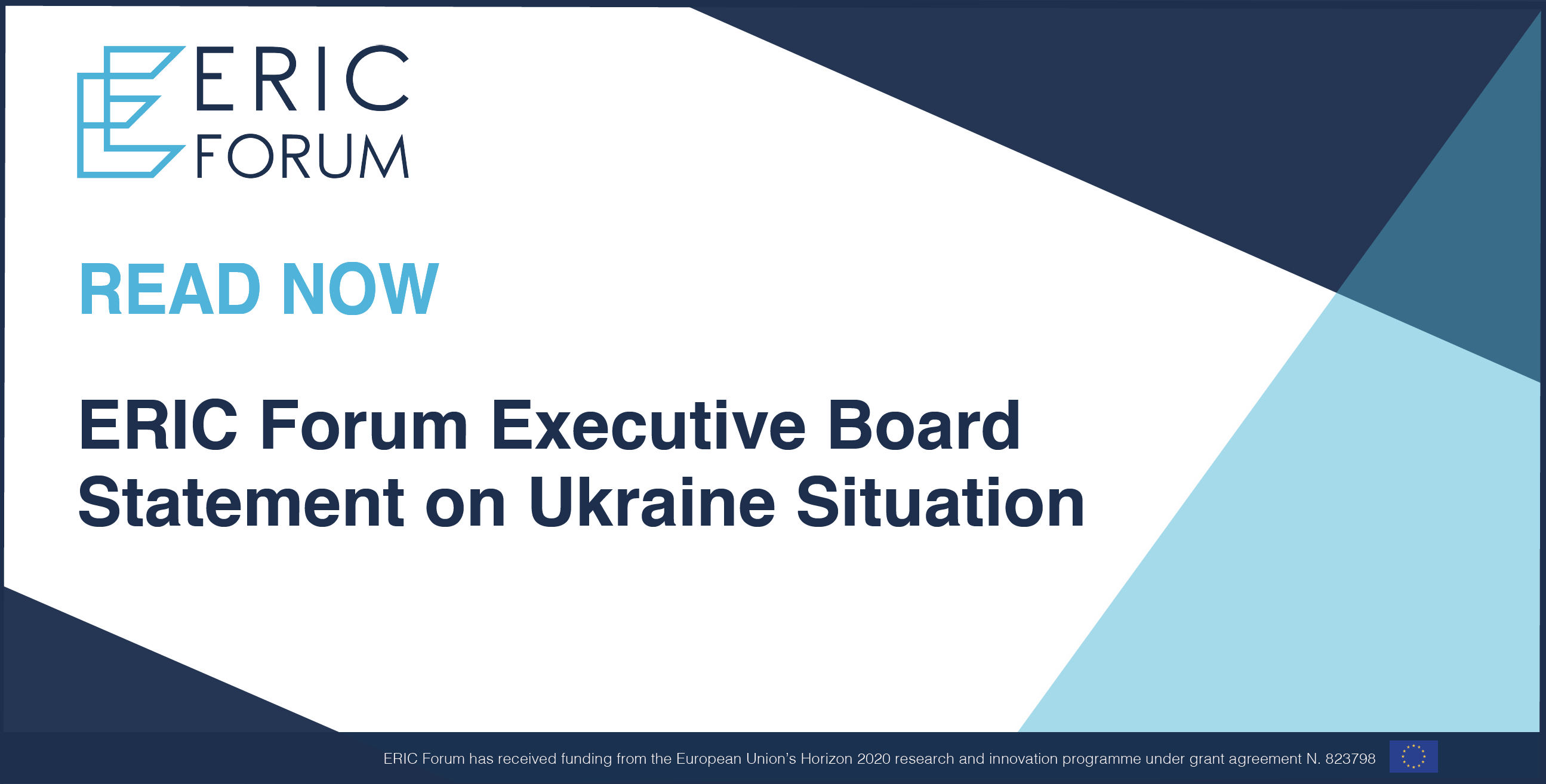 –
The Executive Board of the Forum of European Research Infrastructures Consortia (ERIC Forum ExBo) condemns the aggression of Russia on Ukraine. The war will have a global impact, with very tragic consequences of the Ukrainian population. We hope for a swift and diplomatic resolution of the conflict.
We stand in solidarity with the Ukrainian institutions and researchers, who are key participants in scientific activities. We are strongly committed to ensuring a continued support of Ukrainian entities in the landscape of research infrastructures.
The ERIC Forum ExBo aligns with the statement by the European Commission: https://ec.europa.eu/commission/presscorner/detail/en/STATEMENT_22_1528
Science has always been a great resource for diplomacy, scientists from all around the globe are engaged in fair and friendly cooperation. Since humankind has extremely important and urgent global challenges ahead, it is required that we all work together with all our resources. Military de-escalation is indispensable, and global cooperation -especially in science- is the key for us to survive in this our only planet.
The ERIC Forum would like to express its respect to Russian scientists around the world who are protesting and speaking out against the invasion of Ukraine.
The current statement is complementary to those of the individual science clusters and/or ERICs, which include details on more specific actions in support of Ukrainian partner institutions and researchers.
–
► Click here for the overview on ERICs' collaborations with Ukrainian Institutions and Scientists.