In view of the upcoming ERIC Forum Chair and Vice-Chair elections, ERICs are kindly invited to share their views and have their say with regards to the new election rules, as part of the general revision process of the Rules of Procedures (RoP).
The draft amendment of the RoP was distributed through the ERIC Forum internal newsletter on 9thOctober. The document is available also in the ERIC Forum's internal repository (SharePoint). ERICs can submit their comments also via email to: elections@eric-forum.eu.
See figure 1 below for more information about the amendment process.
To know more about the draft election rules and provide your opinion, please join the presentation of the amendment scheduled for the 23rdOctober at 11:00 (CET). During the meeting, all ERIC will have the opportunity to know more about the reasoning and process on the amendment, and can participate to an open debate.
You can register here.
 Figure 1: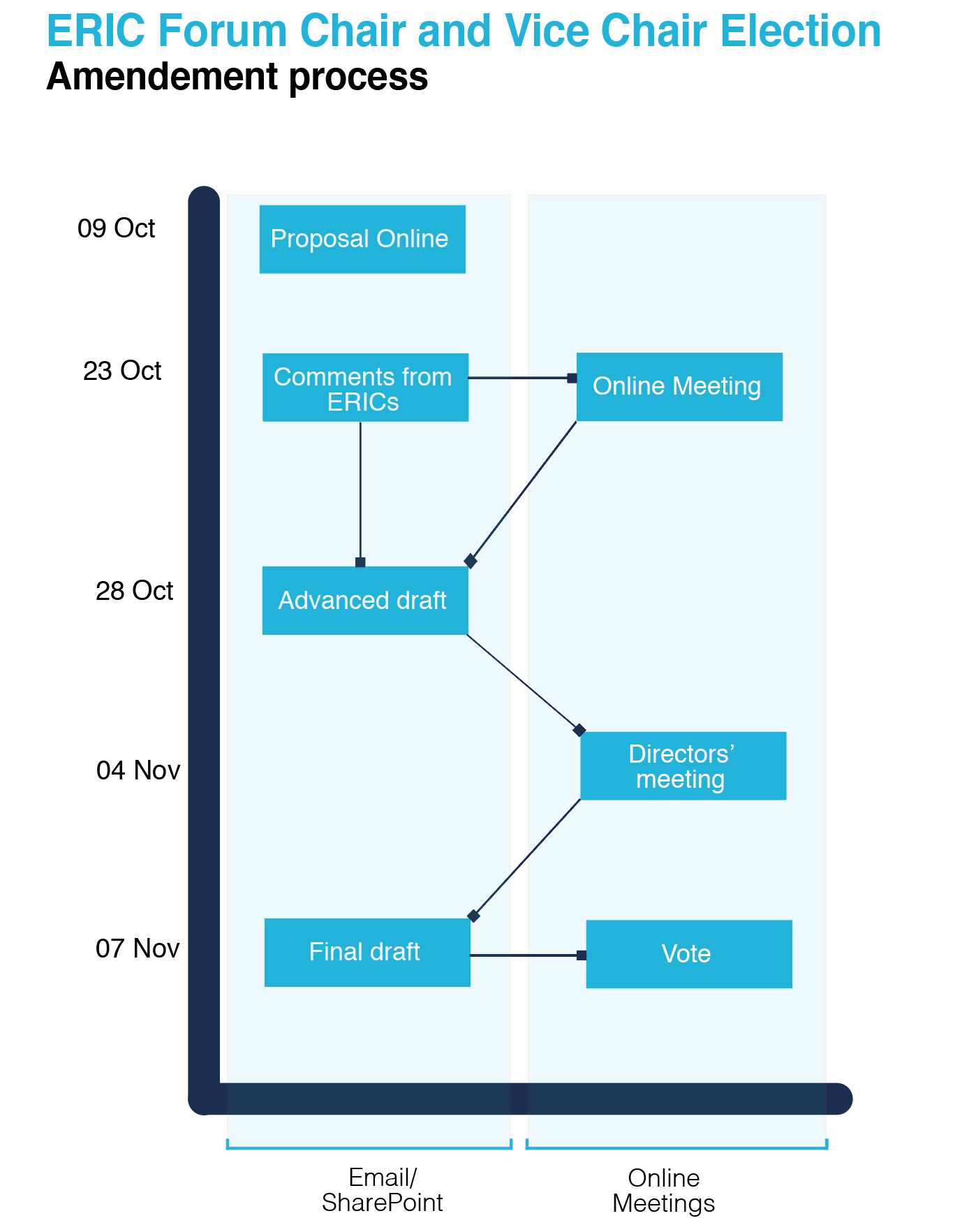 Following the agreement on the proposed RoP, the call for candidatures will open for a period of 4 weeks. See figure 2 for more information about the timeframe process.
Figure 2:

Read related news: February 2020, The ERIC Forum announces new Chair and Vice Chair.