Friday 15 September saw the official, online, kick-off meeting (KOM) of ERIC Forum 2 (EF2). Following the successful set-up and implementation of the ERIC Forum (2019 to 2022), EF2 will consolidate its achievements and expand coordination and cooperation among the ERICs.
The project focuses on supporting the implementation of ERIC regulation and services and consolidating the integration of the ERICs in the European Research Area by deepening the Forum's contribution to research policies.
Representatives from the European Commission (which is funding ERIC Forum 2) joined consortium partners at the meeting to reflect on the first project's successes and contribute definitions of EF2 goals and priorities.
Michael Arentoft, Head of Unit, Open Science and Research Infrastructures, DG Research & Innovation at the European Commission, highlighted the importance of: "Improvements to national and other funding sources, strengthening transnational access programmes, engaging more international partners, optimising joint services and building on best practice across the ERIC landscape."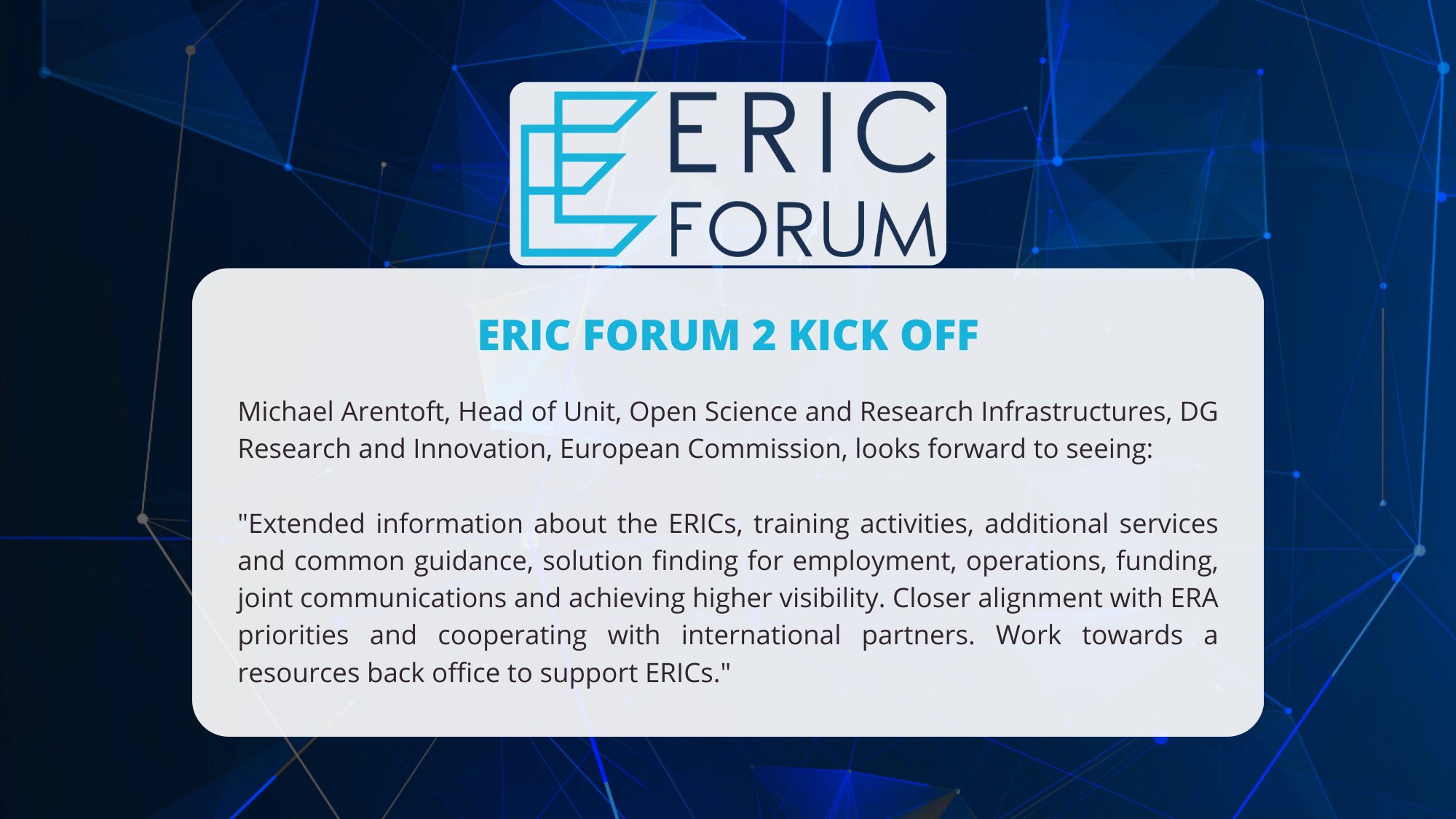 The KOM was an important opportunity for consortium partners to get to know each other, present the first 18 months of project work that will be carried out, and to stimulate the feedback and information exchange that is crucial for the implementation of the EF2 various activities.
The project is structured in four thematic pillars and addresses three different target groups: the ERICs and ERICs-to-be, the policy-makers and stakeholders, and the ERIC users (academic and industry). The several working groups are now already at work to implement the different activities in a coordinated and efficient way.