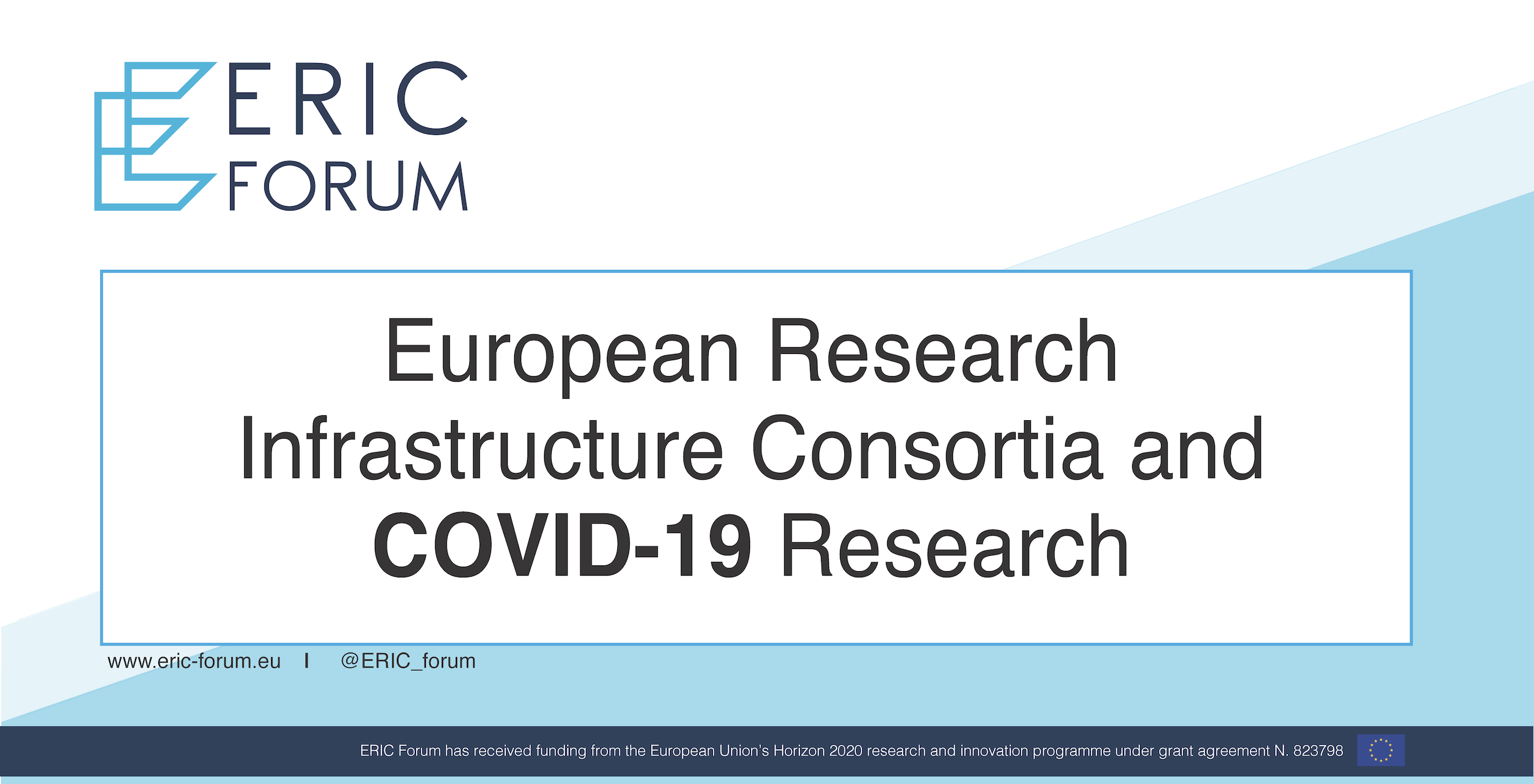 European Research Infrastructures, many of them organised as ERICs, are essential resource to the researchers studying the many aspects of the pandemics. Addressing issues such as development of the vaccine and medicines, insights into the social challenges, and the impact on environment, the ERICs support researchers to find solutions to the current crisis. Many of the ERICs have responded to the challenge at hand by setting up a dedicated service, which we are highlighted here.
Within the ERIC landscape, the following ERICs have set up or are currently planning various initiatives in response to the coronavirus outbreak:
–
ERICs' responses to the ERF questionnaire "Research Infrastructures and COVID-19 Research":
BBMRI-ERIC/ CERIC-ERIC/ CLARIN-ERIC/ DARIAH-ERIC/ EATRIS-ERIC/ ECRIN-ERIC/ European Spallation Source DEMAX/ EU-OPENSCREEN ERIC/ Infrafrontier/ Instruct-ERIC/ LifeWatch ERIC/ SHARE-ERIC.
Other sources about information related to COVID-19 and research infrastructures: